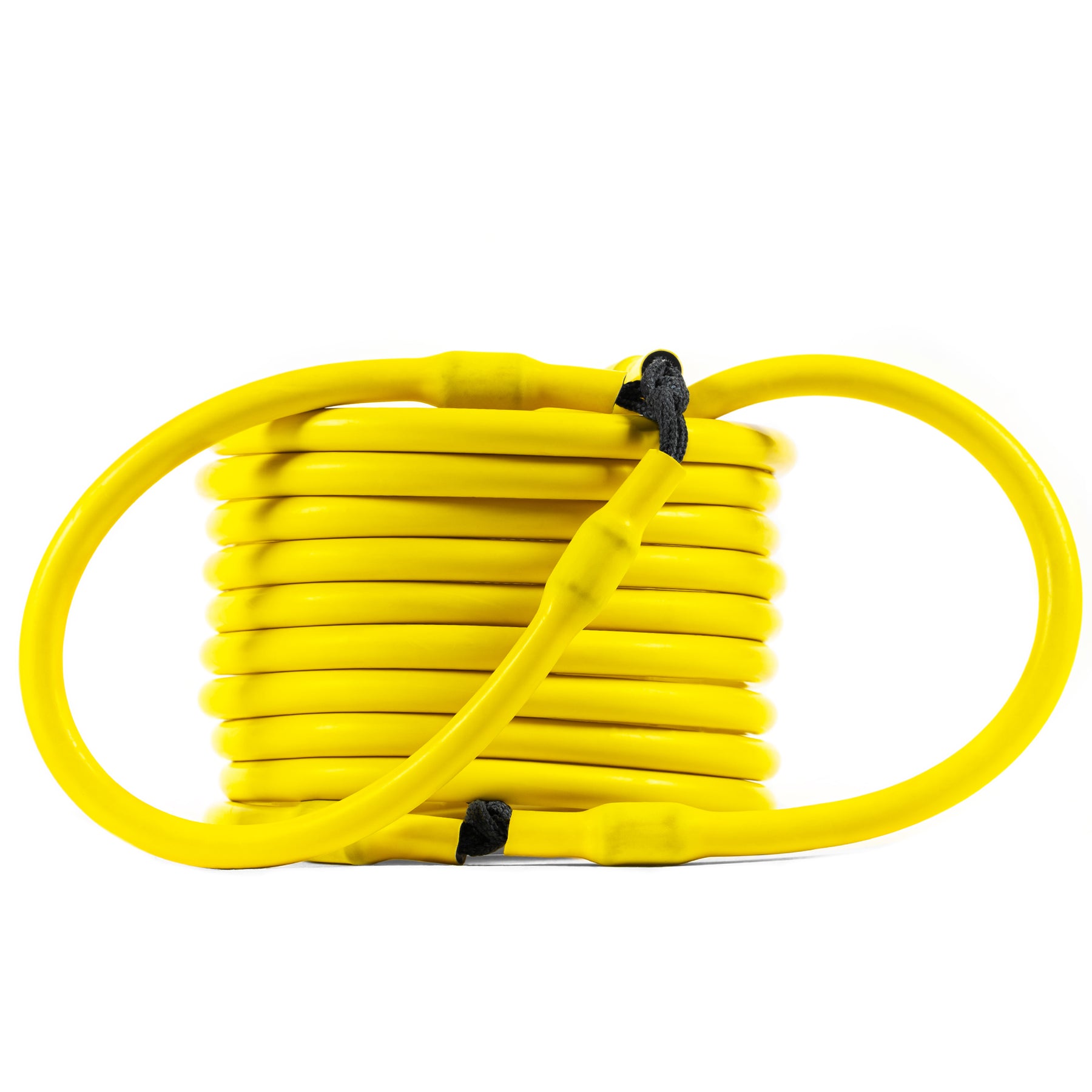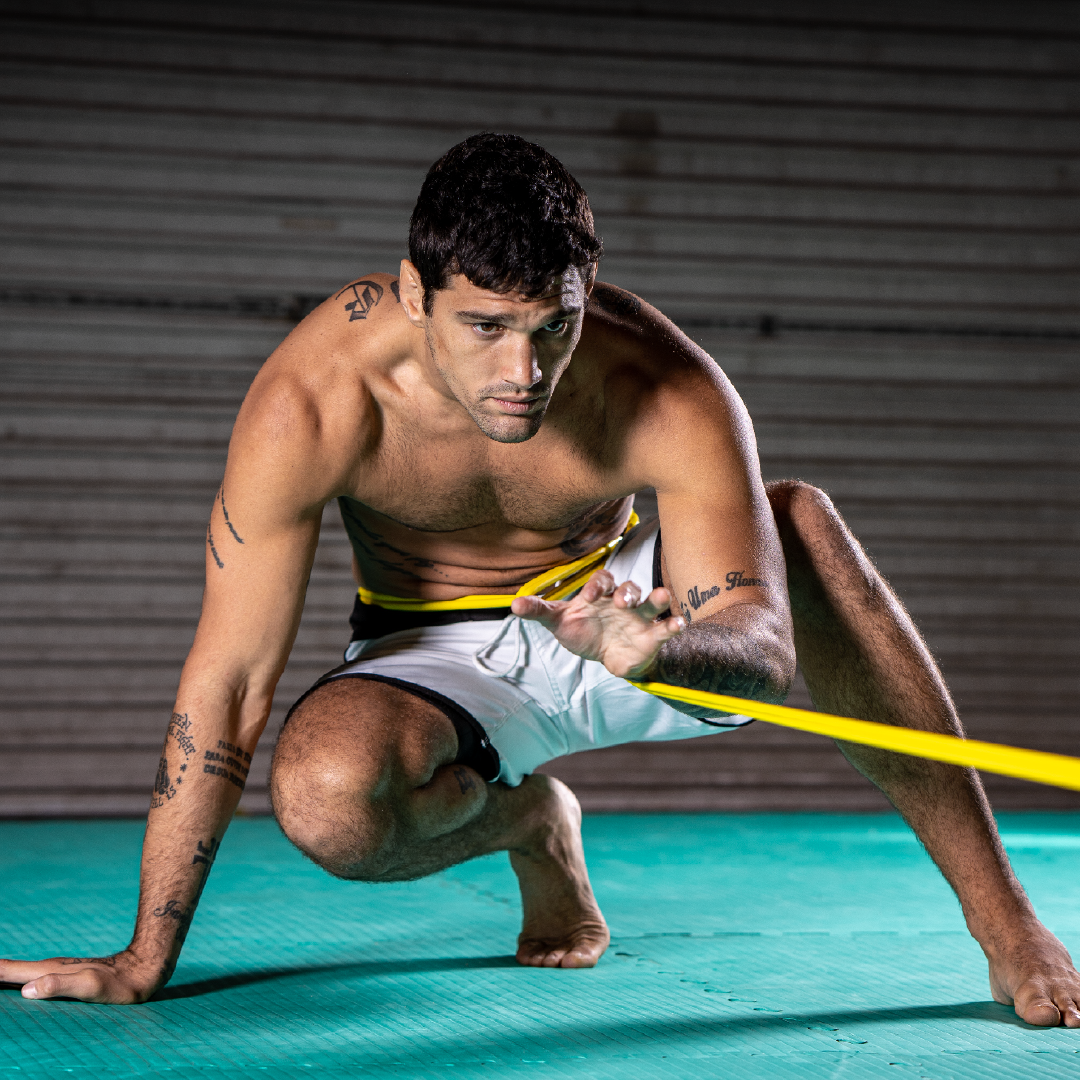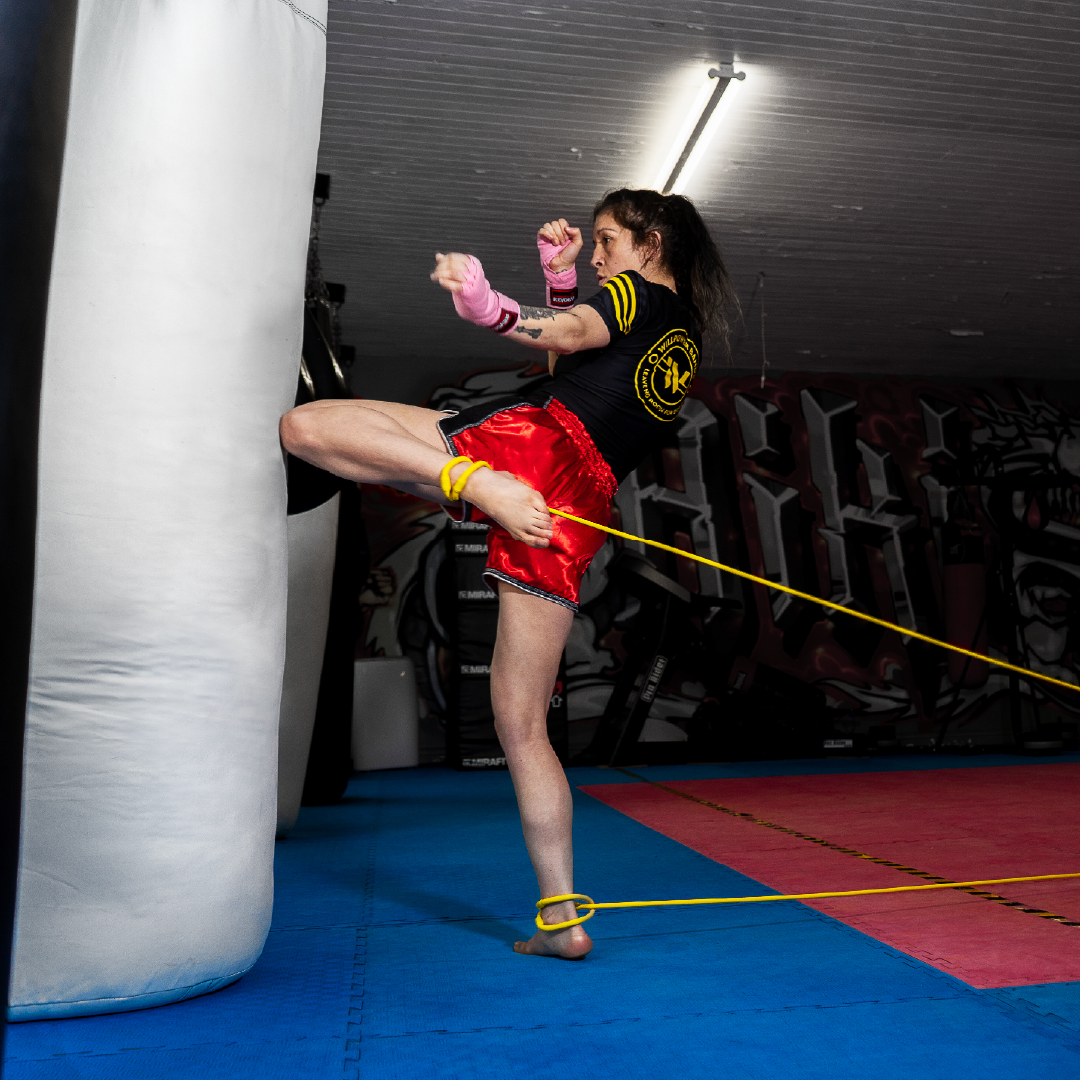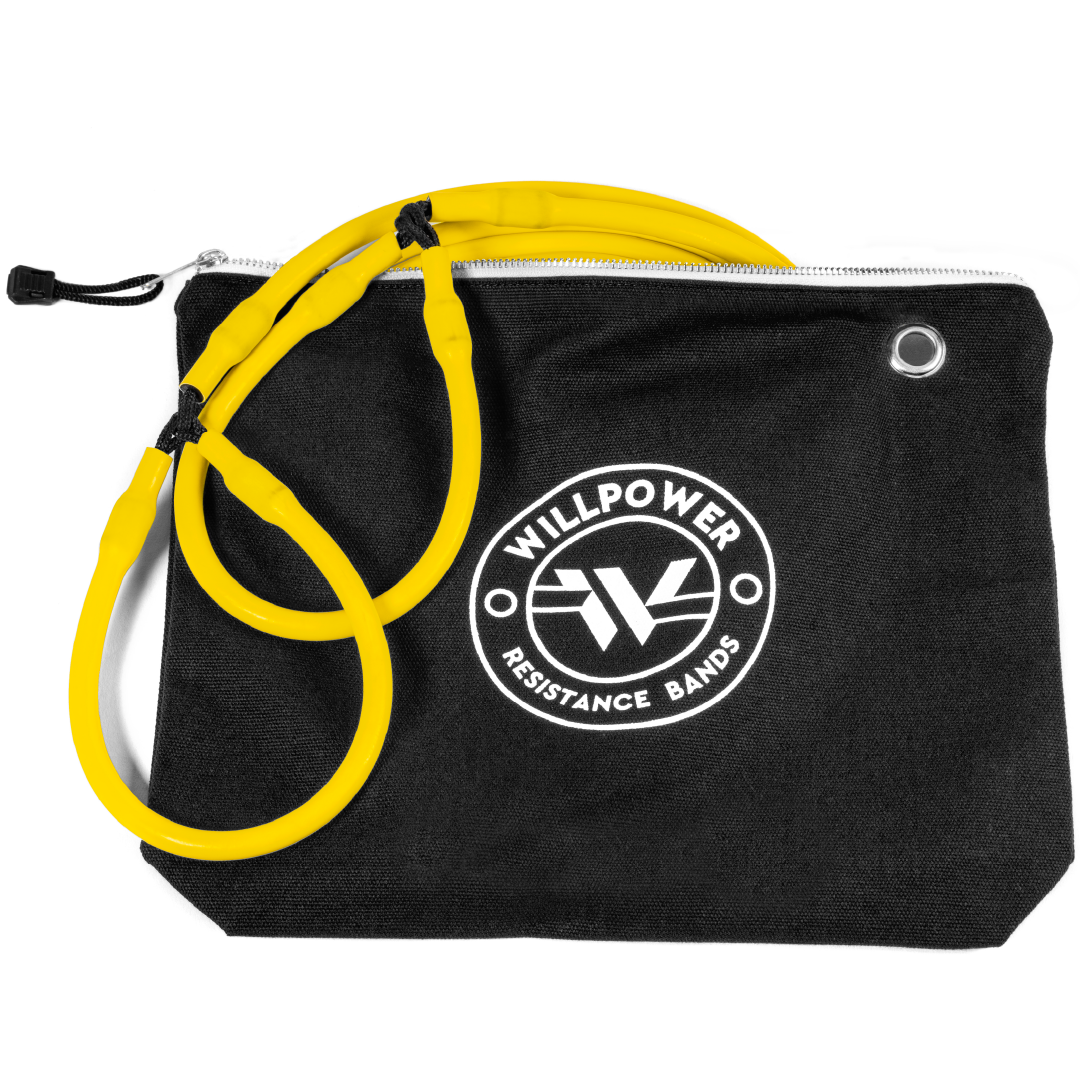 Atlas 12
Atlas 12 is the all-around Willpower Band for lightweight athletes and anyone just starting their fitness journey. Whether you want to warm up before a training session or do a stand alone endurance workout, the Atlas 12 will be your go to training tool for full body exercises.
Carry bag not included.
We named our lightest band after Atlas, the God of Endurance. At 12 LB resistance, it's perfect for warm up routines, recovery exercises, and endurance workouts.  If you're a lightweight athlete or just starting your fitness journey, the Atlas can also be used for building strength and speed. 
Like all Willpower Bands, the Atlas is 15 feet long. Why so long? It's built to give you the room to do resisted functional exercises the way you play.  
With our patent-pending lasso system you can connect the band to just about any part of your body without the need for extra attachments. No more hauling around a bag of crappy attachments for you to lose. Just one piece of equipment with hundreds of exercise options to workout your entire body.
Whether you're a lightweight athlete or a heavyweight, you'll find great uses for the Atlas
Resistance
12 LB at 100% stretch
18 LB at 200% stretch
Materials
All Willpower Bands are made from 100% latex and Kevlar cordage. If you have a latex allergy do NOT use Willpower Bands. 
Warning: This product is not intended for children. This product is dangerous when used incorrectly. Read all instructions before use. Please read the FAQ for product care and warnings
Is this the right band for me? 
We get this question a lot. All of our bands are made to meet the demands of high performance athletes. When used correctly even our lightest band can give the strongest athlete a good workout. It depends on a few things. So we created this quiz to help you find the band you need.
What if the band doesn't work for me?
If you are not satisfied with your bands for any reason in the first 90 days, you can return your band for a full refund. For more information, see our return policies.
Any warnings I should be aware of? 
Yes! This product is made from latex. So if you have a latex allergy. Please do not use Willpower Bands. It is not intended for children. This product is dangerous when used incorrectly. Read all instructions before use.
1. Consult your doctor before use
2. Only use bands as instructed
3. Do not use a damaged band
4. Do not use band as a rope
5. Do not extend band to its maximum
6. Do not stretch to the point of jolting 
7. Do not let go of a stretched band
8. Do not apply more than 150 lb of tension to the band
Above all else, USE COMMON SENSE.
Manufacturer makes and issues no warranties with regards to this product, expressed or implied, and expressly disclaims all implied warranties, including but not limited to, the implied warranties of the "Merchantability or Fitness for a Particular Purpose."
How should I take care of my bands?
These bands will last a long time if you take care of them properly. 
1. Store bands in a dry dark place. Never leave your bands outside. Sun kills rubber.
2. Replace bands at first sign of wear
3. Every 60-90 uses, apply a thin coat of protectant. We like 303 Aerospace Protectant