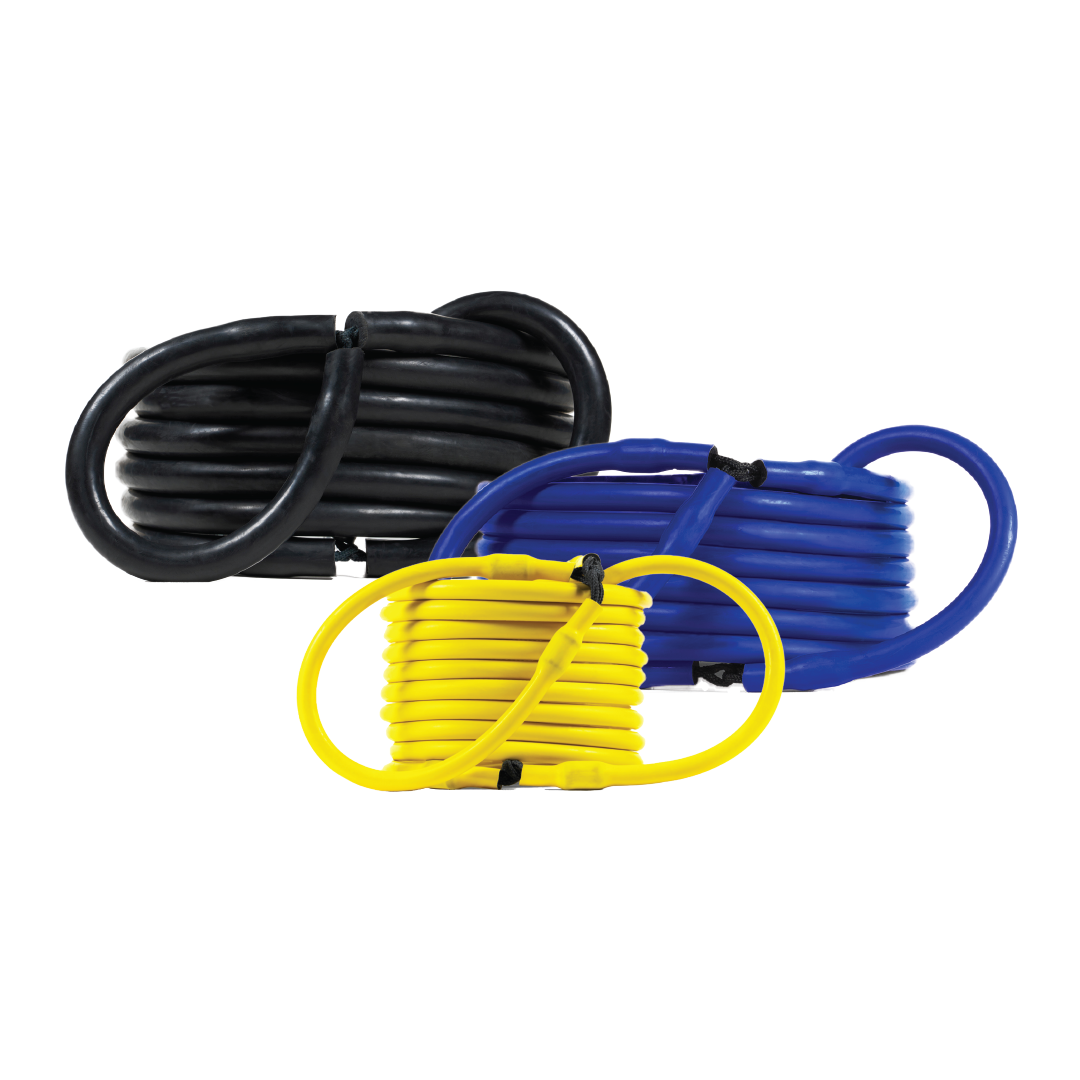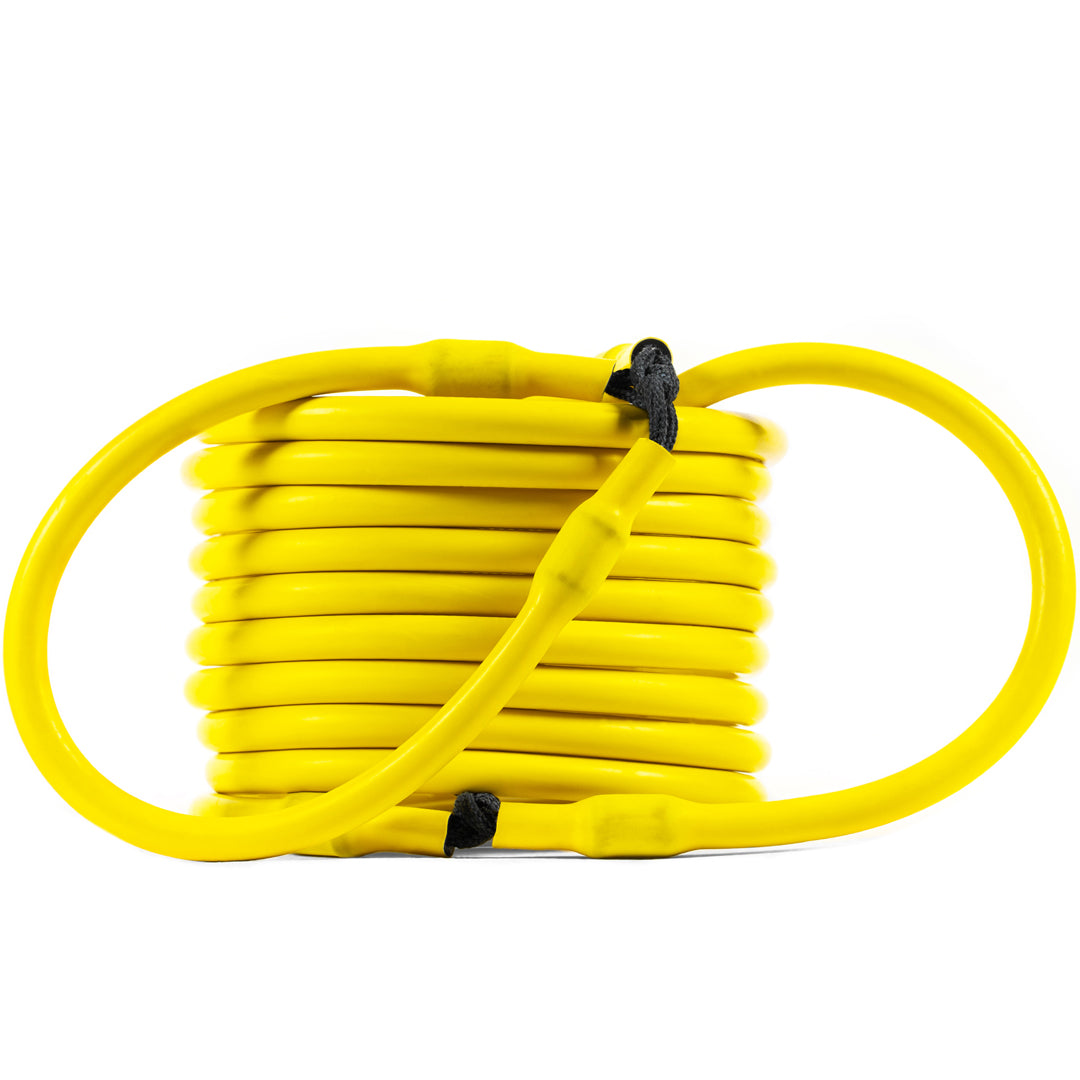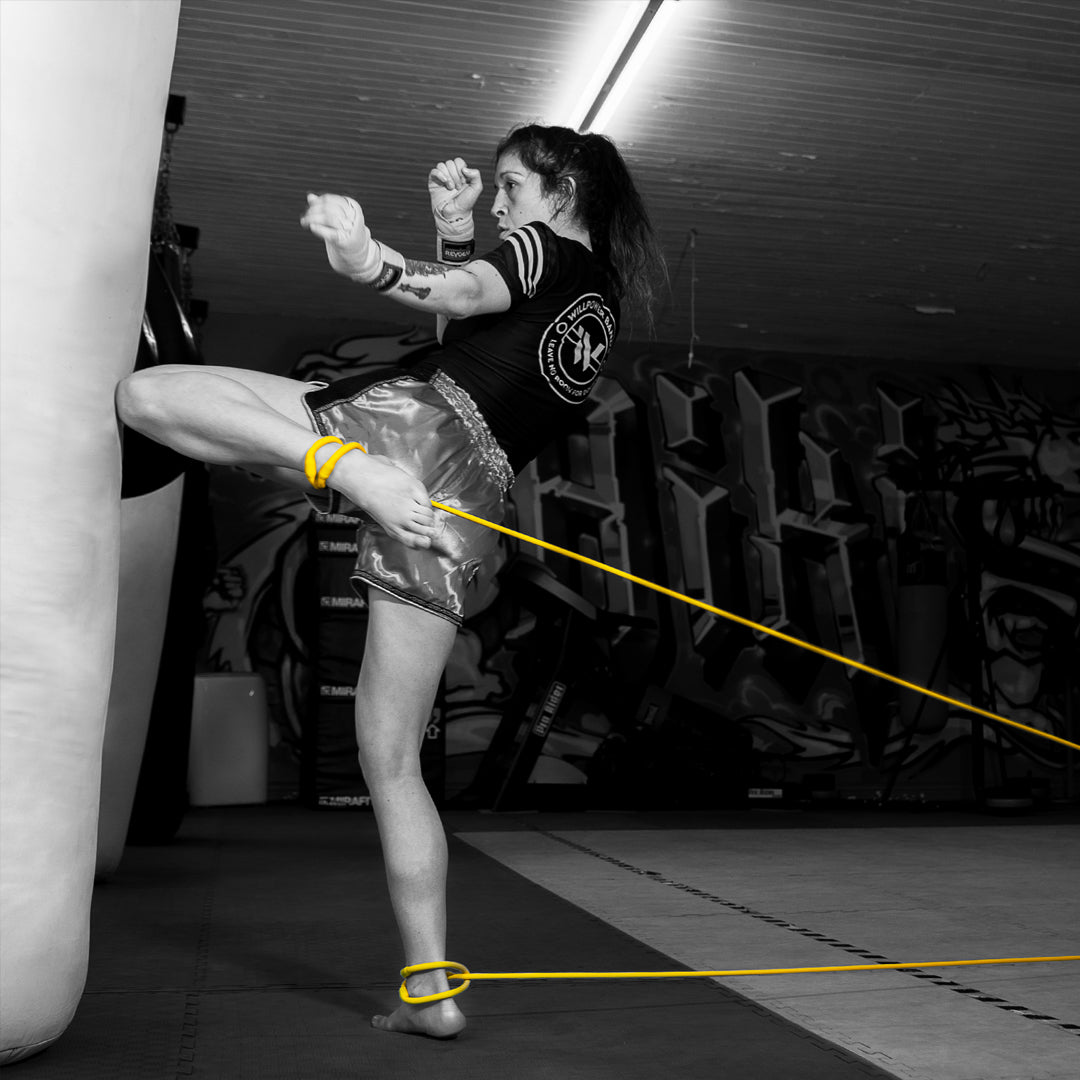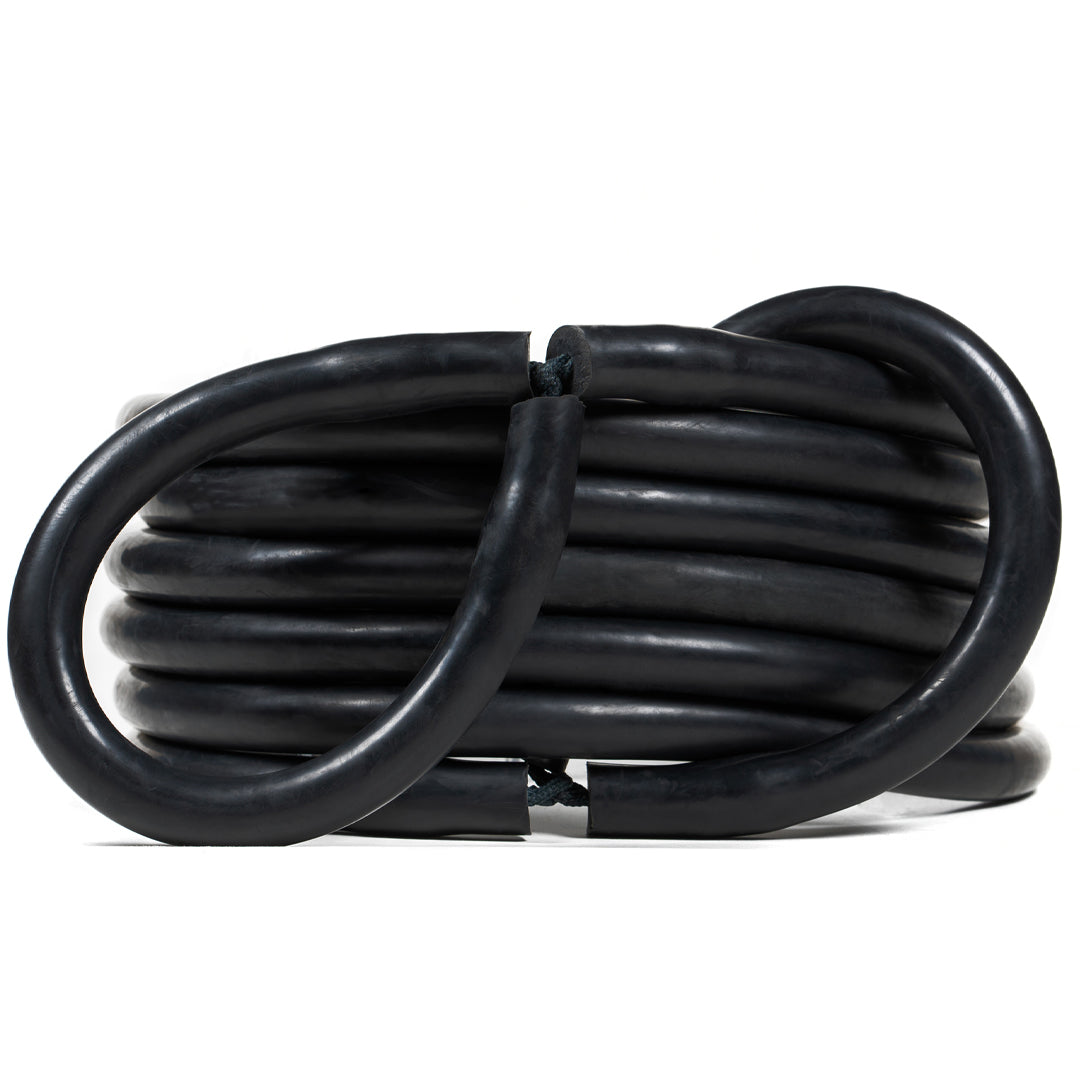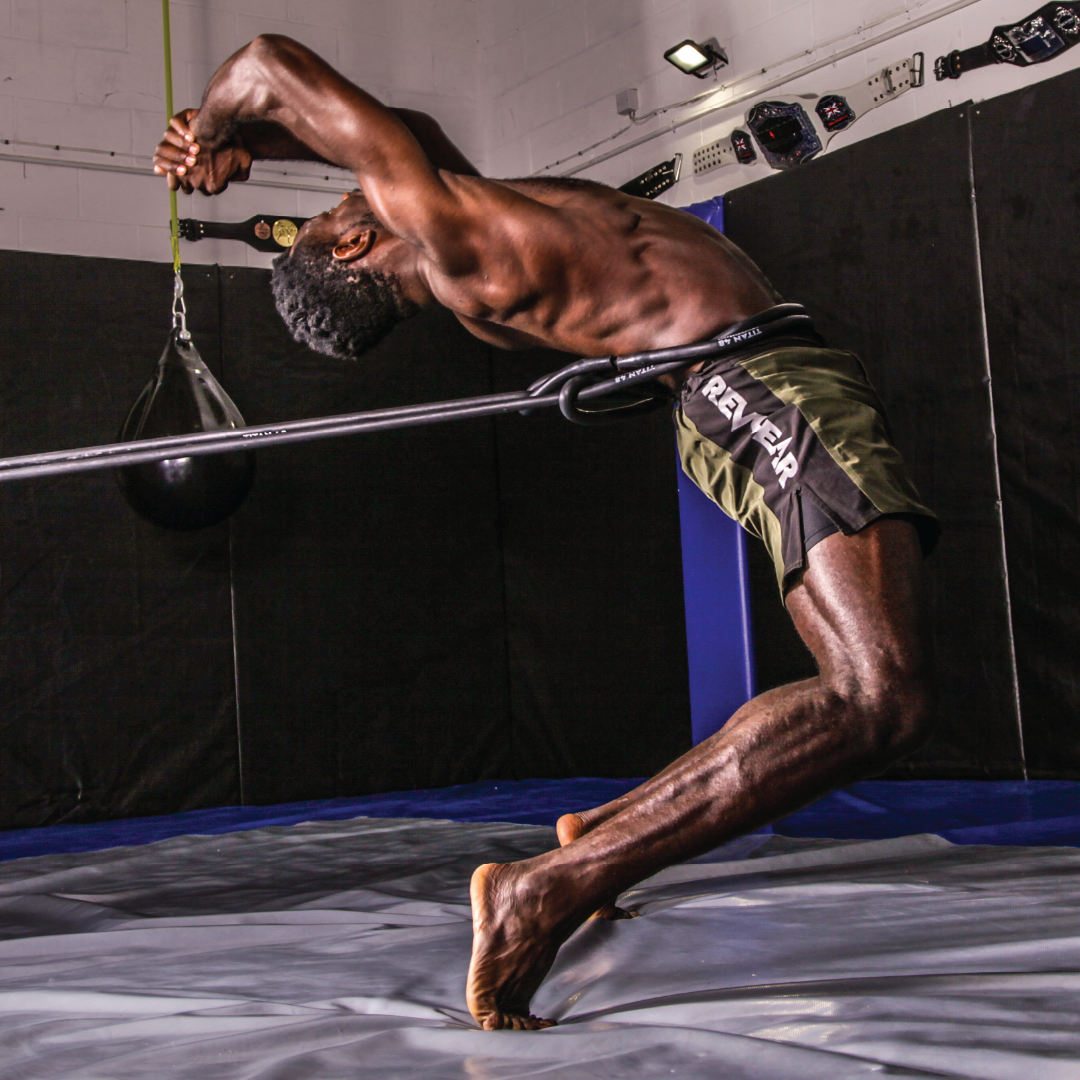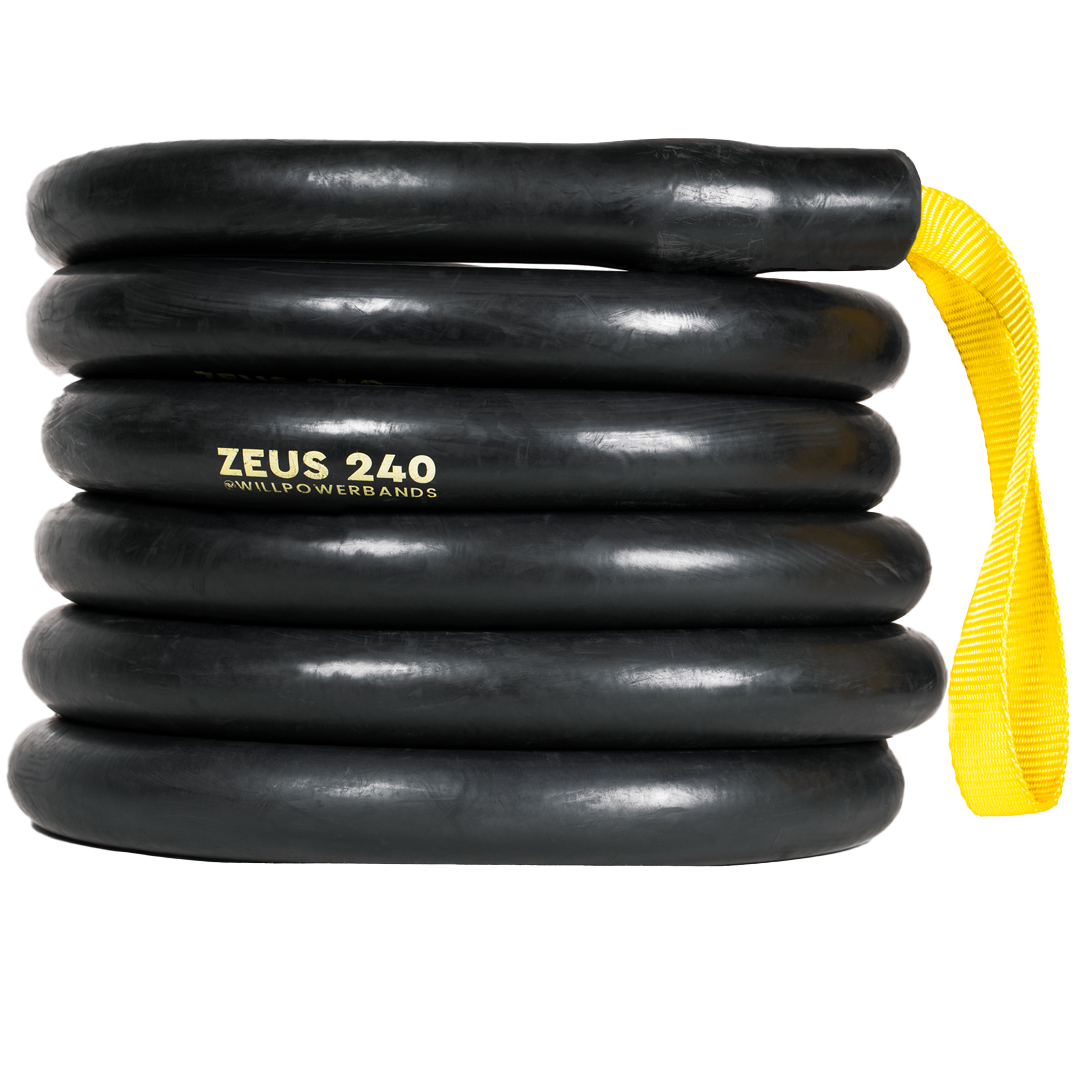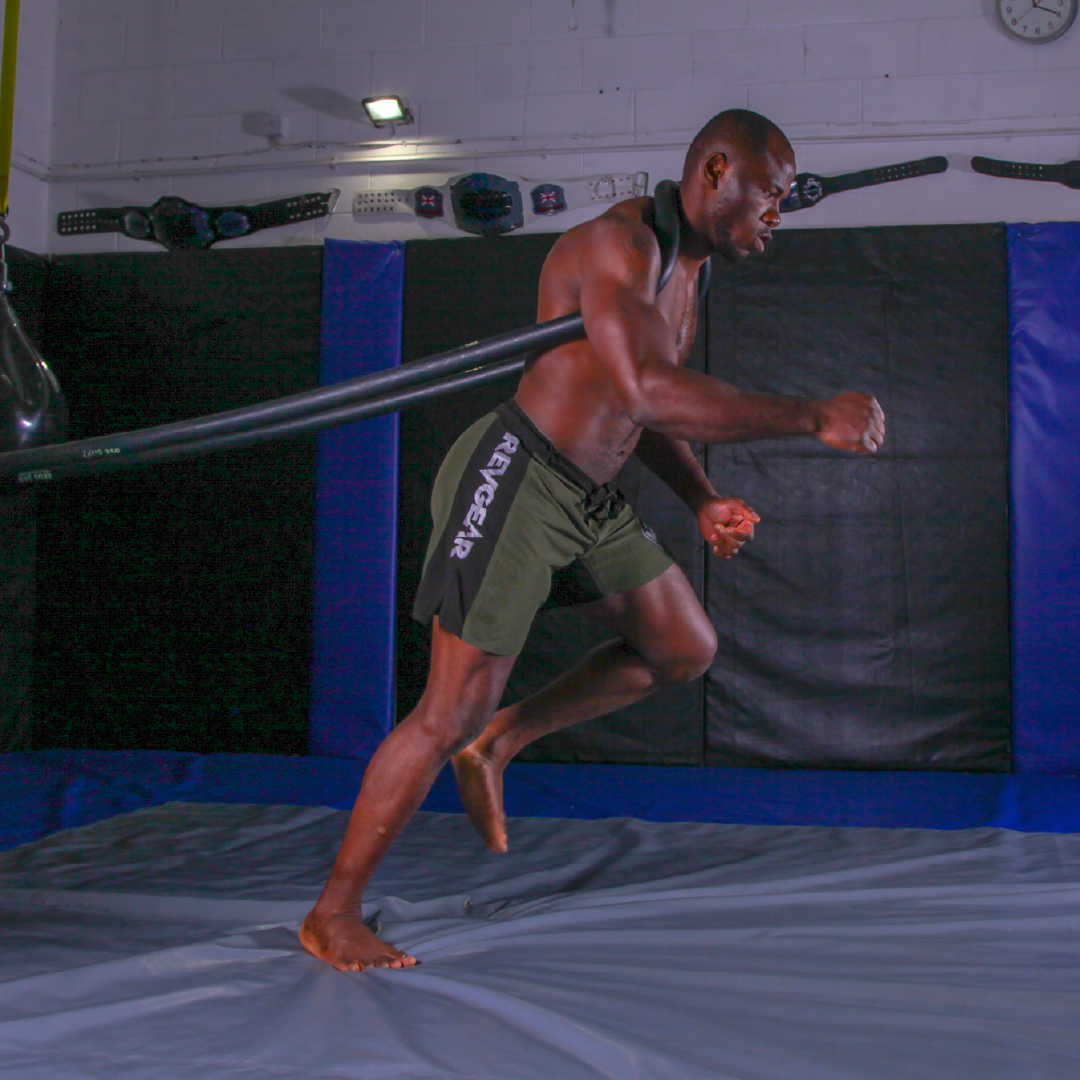 Willpower Bands
Made in the USA for fighters by fighters. Wrestling, jiu jitsu, MMA, boxing, muaythai, no matter your sport, this 1 piece of fitness equipment unlocks 100s of fight sport specific exercises to build your skills at the same time as your speed, strength, and stamina.
Made in 4 sizes to meet the needs of every athlete* 
Designed in Brooklyn with Olympic Wrestlers, professional fighters, and their offspring
Hand built in the USA from the highest performing material available
*ZEUS is for Willpower Academies ONLY*
All Willpower Bands are 16 ft long with 2 patented lasso handles at either end.
The lasso handles let you create sport specific resistance for your entire body without additional attachments.
Materials
Willpower Bands only use 100% Latex tubing sourced from US companies. This quality control makes Willpower bands resistance dependable across weights.
Resistance at 2x stretch
Lightweight | 12 LB
Middleweight | 24 LB 
Heavyweight | 36 LB
ZEUS | 240 LB
The lasso handles are reinforced with kevlar cord. Half ton tensile strength.
The rest is a tribe secret.
WARNINGS
This product is not intended for children
This product is dangerous when used incorrectly. Use our academy resources to make sure you use the bands correctly
This product is made from Latex. Do not use if you have a latex allergy
CARE
For longest use
Store in a cool dry place
Refurbish with 303 Aerospace Protectant once per month
Replace at any sign of significant wear
Please email us with any questions team@willpower-usa.com
LIGHTWEIGHT BAND | 12 LB RESISTANCE
BUILT FOR EVERYONE
We nicknamed our Lightweight Band "Atlas," after the Greeek Titan cursed to hold up the sky for eternity, because this is the band you can workout with all of the time. Doesn't matter if you're an elite athlete or beginner, you'll use Atlas for warm ups, HIIT workouts and drills. For athletes +/- 125 LB the Lightweight Band is your go to fitness equipment for full body workouts
"Where ever I travel, I take my Atlas Band with me."

Robson Gracie, 170 LB, BJJ Blackbelt / Pro MMA Fighter

MIDDLEWEIGHT BAND | 24 LB RESISTANCE
+/- 150 LB athletes
To be clear, when we say athlete, we mean you're in shape to compete. We nicknamed our Middleweight Band "Khaos," after the original Greek god before the creation of the universe because the MIddleweight Willpower Band is the original. The first Willpower Bands made by an old Dagastani fisherman in his basement in Brighton Beach, Brooklyn. OG by the OG
"I use the blue band to make my shots more explosive."

Avto Kentchadze, 154 LB, Freestyle Wrestling World Silver Medalist, Georgia

HEAVYWEIGHT BAND | 36 LB RESISTANCE
+/- 200 LB athletes
This is where you have to set the ego aside. "36LB? Really? That's biggest band you'd recommend!?!" Yeah dude. We nicknamed this one Hercules because you probably can't conquer this one unless you're Zeus. Lasso Hercules around your waist and drill your body locks. Your hinge strength will jump.

"For throws, the resistance is like a real person."

Bat Bertrand, 190 LB, Combat Sambo World Competitor / Pro MMA Fighter, Cameroon